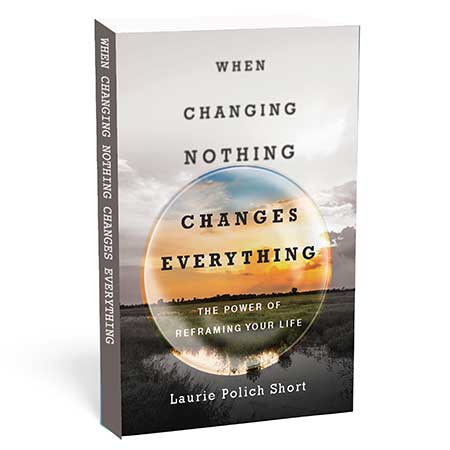 Have you ever gotten to the end of a book and thought, "I'd really like to talk to this author." Well this Summer I want to give you that chance.
I am so excited about the feedback I've been getting about my new book, that I decided I would like to chat with YOU and YOUR FRIENDS about YOUR thoughts. (In case you didn't pick it up from the font, this means you).
All you have to do is get at least 4 friends to read When Changing Nothing Changes Everything with you. Then send an email to me with their names (I will trust that they are real people), and I will schedule a Skype call with you on a specified date and time to have a chat. If you decide to read it at your book club or bible study, this might be the perfect way to end your meeting. I have a group of 80 women who have decided to end their group study that way. BUT YOU DON'T NEED 80 PEOPLE TO DO THIS. Just a minimum of 4. And if you live in different places, and simply can't get them all together in one place, I WILL STILL SKYPE WITH YOU and whoever can make it. (You can just bring people's pictures and we'll pretend they are there). And as you and your friends are reading, highlight any quotes that hit you,
(like this one):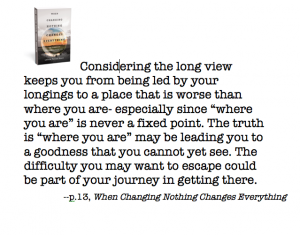 as well as any comments or feedback you have on the book.
AND As a bonus, I am giving a FREE AUDIO BOOK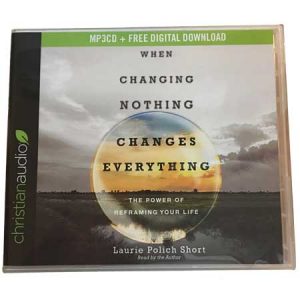 ($20 value) to the person who recruits the most readers by June 28. (the group of 80 won't count for this contest:) All you need to do is send me your list of names by June 27, and I will contact the winner and send it free of charge.
So what are you waiting for? Here's the link:http://amzn.to/2mQsyA8
And here's my email address when you have recruited your group: lauriepshort@gmail.com
And if you need it, here is a link to me giving a one minute overview of the introduction of the book:
So now you are armed. GO GET EM!!! And use this opportunity to chat with your friends about a new outlook on your lives!