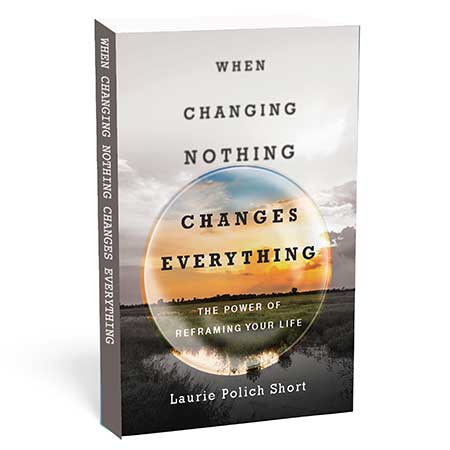 I remember the morning well. It was the day the seed was planted for my new book. It was also the day I realized the impact that a shift in perspective can have on people's lives.
Here is a two minute video clip where I recount what happened on that poignant day:
This book is not just about seeing the positive, although that is certainly an element in it. It's really about four lenses that transform the way you see. Here are some direct quotes from people who have sent me notes while reading the book:
"I can't put it down"
"I'm devouring it"
"I have highlighted more things in this book than any other I've read"
"This book has changed my life"
I have been so encouraged by people's response, that it has made me even more excited about getting the word out. So here's what I've decided to do. If you are willing to help spread the word, and ask some friends to read the book this Summer with you, I am going to make myself available to schedule some Skype calls with any group (5 or more) who want to talk about the book– or ask questions about anything they want to discuss.
I will be blogging more details about this next week, but IN THE MEANTIME, pass the Amazon link below to some friends and see if you can get 4 other people to read it this Summer with you. Then email or message me to tell me you are interested in scheduling a Skype call! Here's the link to the book to pass on: http://amzn.to/2mQsyA8
I would love to chat with you and your friends. And technology makes this possible! So this is a GREAT opportunity for you to invite people in or outside the faith to read this book, and have some great discussion about life. Make a comment on this blog or email me at lauriepshort@gmail.com if you have questions.
Stay tuned!