It's a new chapter in the holiday season.
With Thanksgiving leaving its mark in our hearts (and on our scales) we are on to Advent. And the promise of an even greater celebration is ahead.
Advent gives us a new beginning on the heels of a holiday ending, and we have 4 weeks to relish in it.
It's a reminder that new beginnings are around every turn.
Which brings me to the subject of my blog.
I'm happy to officially share that my second book has found a home, and IVP will be my new publisher.
As many of you know this book has been "in the works" for over a year. It got stalled in production because of a number of complications, and ended up on the shelf for a period of time to see what would happen.
But Advent reminds us that some things need a wait before they can be birthed right.
(I have my 49 year old walk down the aisle to prove it).
So with this new publisher, I have been given a green light to get this baby birthed.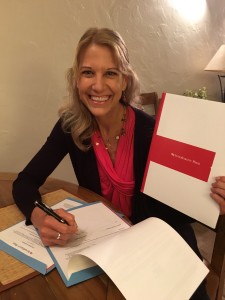 (My new editor even wanted me to take a picture signing the contract. That's how I always look signing contracts.)
My book is back to it's original title: "When Changing Nothing Changes Everything". (votes on whether you like it or not are welcome), and it's about the power of perspective.
The chapters are framed around 4 different lenses that give us a "God's eye view" of our lives. These lenses illustrate how the way we see shapes the life we have, setting us on a course that determines how our future unfolds.
Our perspective controls more about our life than we may imagine.
It's a fitting journey I've been on, because I've had to live the very things I'm writing about, which brings even more passion into the birth of this book.
Which is a good way for me to live this Advent season.
Perhaps coming into this season, you too are in a wait for something you dream will one day come to pass.
Advent is for that wait.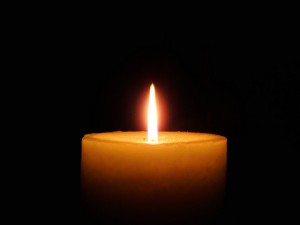 And with it, comes a promise for the day that wait will end.