In 1995, a movie was released that greatly impacted my perspective, opening my eyes to the big view lens on my life. You'll hear about it in today's video preview, and see how my videographer avoided copyright infringement when I told him we needed to steal a scene from the movie itself.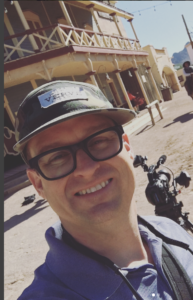 (What he did was better).
You'll also get to hear about a tempting situation in my life, and how looking through the big view lens helped me make a decision I would never regret.
So… without further ado, below is the ten minute preview of Session 2. It is the second session in the new 8 week video series that goes with my book When Changing Nothing Changes Everything, which I am previewing in the next few blogs. The series just got posted on Right Now Media, for those of you who subscribe, (https://www.rightnowmedia.org/Content/Series/279982?episode=Trailer), and is also available on my website under the "books/videos" tab.
In this session, you'll learn how the big picture changes the small picture, if you just take a moment to pull back the lens on what you see. By doing that, you will get a new view on your impact and choices– and it could help you make a decision that will change the trajectory of your life.
(please note: these videos are for previewing only and can be purchased on this site)