She had green eyes, brown hair, and a soul that far surpassed her years. I loved her immediately.
On the day we met, her father brought her to my apartment with the goal that she would approve of his choice.
His intentions with me were becoming serious, and her approval would be paramount for his decision to move ahead.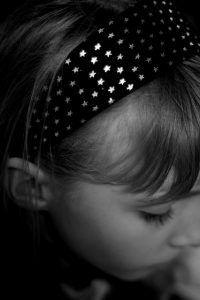 We ate pizza, I was nervous, and she looked at a painting on my wall and said, "That makes me feel peaceful." I smiled, hoping she would feel the same about me. Because she fiercely loved her dad, she opened her heart wide to me, and when we got engaged, I was thrilled at the prospect of being her mom. There was enough room for two moms in this little girl's heart, and I basked in her generosity.
We shopped and baked cookies, sang and played games, and I learned my way into a child's love. She was the gift my engagement brought me, and not having a child of my own made this gift even more precious. She taught me the dance of a stepmother's love—how it needs to know its place to move at its best. I learned to give her space so our love could safely grow.
When my engagement fell apart, I don't know if my heart broke more over losing her or her dad, but the chasm I was left with was big enough for both. I remember wondering what to do with a God who fills your heart and then empties it, leaving you witha wider gap than the one you previously had. For a time I felt overlooked by his grace, and wondered if I had somehow slipped out of his sight.
Five years later when I welcomed my stepson into my life, I saw with new eyes the gift that little girl was. She had come into my heart to make room for the boy who would one day take her place.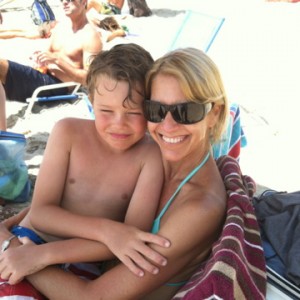 Time revealed an angle on my story that I couldn't see while I was living it. The rear-view lens showed me God's fingerprints where I never imagined they'd be.
Perhaps the rear view lens will do the same for you.
(I tell this story on facebook live this week: https://www.facebook.com/LauriePolichShort/), and it is adapted from my new book, When Changing Nothing Changes Everything, out Spring 2017)