Every week there seems to be new difficulties in front of us. Whether it's news about life underwater in Texas,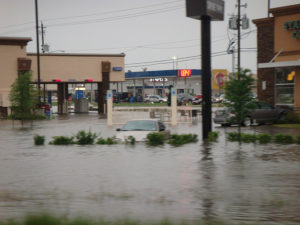 or feeling underwater in our own lives,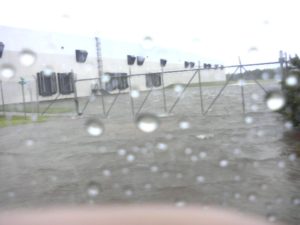 sometimes we need a handle for how to best meet and deal with the challenges of life.
I had a great conversation about that with Susie Larson on "Live the Promise". And the best news is, I did it on a land line so the sound is actually good. (One advantage to the archaic way we used to converse). The whole conversation is worth a listen, and the link to the interview is under the picture below.
But in case you don't have 45 minutes, there are some sound bites under the link that I included so you can skip to hear a specific word that may speak to your situation. Please be aware when you go to the link on Susie's website, you will need to scroll down below the summary to listen to the podcast.
May these words speak to your soul and eyes.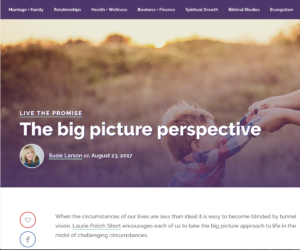 http://myfaithradio.com/2017/changing-nothing-changes-everything/

Times of specific soundbites so you can skip ahead:
4:00-6:00 What does it mean to have have "healthy eyes" in your circumstances?
8:40-11:00 How do I "reframe" my dark times?
12:50-20:00 A word for moms and other people in a challenging chapter of their story
24:00-25:40 Is perspective just about "being positive"- or does it mean something else?
27:00-29:25 When you can't see the light
30:00-33:00 A story of how perspective helped me when I was single and tempted
35:00-36:30 How can looking back bring you hope?
39:00-42:00  A final word on getting the "God view" of your life
For more info on "When Changing Nothing Changes Everything: The power of reframing your life" visit this link: http://amzn.to/2wNgdl6