You may not have seen her, but there is a better chance you have heard her voice.
Lisa Anderson is the host of Boundless.org, a podcast ministry that reaches thousands of singles and young adults. I had the privilege of interviewing with Lisa this week, and she asked some GREAT questions about how the lenses in my new book work in shaping our perspective.
So for this blog post, I invite you to plug in to your iphone, or turn your computer audio up, and listen to our conversation on "Looking at life with new lenses" on this week's segment, "Shaping an Authentic Faith". My book is the featured resource on their site, and the interview is the third one down. Here's the link:
http://www.boundless.org/podcast-section/2017/shaping-an-authentic-faith-episode-486
And here is Lisa for a visual.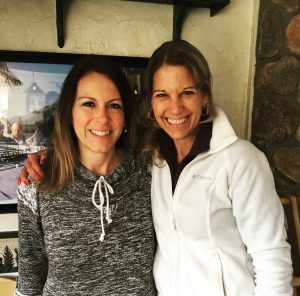 (It has finally stopped snowing in Colorado, so I believe the sweaters are finally gone).
I love this woman and what she has done (and is doing) for singles. Since I was single for a LONG time, I especially love her emphasis on living your life, even if it's in a way you didn't expect. The Boundless tag line is  "Find your place. Focus your future".
My prayer is that my book will inspire her audience (and you) to do just that.