Podcast: Play in new window | Download (Duration: 8:00 — 7.3MB)
Subscribe or Follow RSS | More
This has been a week of convergences. We went from the oppression of a virus into a new oppression of shocking racism, and the awareness in this country that we could no longer turn away. it seems God planned 2020 to be the year we opened our eyes.
On a personal note, the week after this happened was the week I had planned to roll out my new Summer video series.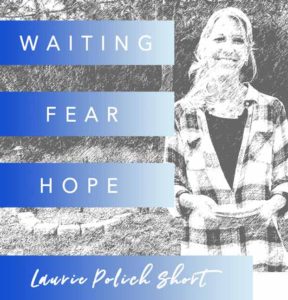 (Link here: https://bit.ly/3cNsBSB)
However God interrupted me with bigger things to think and pray about and debuting the videos last week didn't seem right. After spending some days listening and learning, when I introduced them this week, He had given me a new dream for how they could be used. Based on universal themes of waiting, fear and hope, these video studies are a ministry tool that diverse people could use to come together, grow spiritually and get to know each other's hearts.
I had also planned not to do a podcast this week. But it seems I better get used to the Holy Spirit interrupting me, because at noon today, I sat down (or was I shoved?) and recorded a podcast on Amos 5:24.  I was supposed to preach at a church in Oregon this summer (that I am now doing virtually), so this week the pastor gave me the text. He told me they've been going through the books of the bible, and they "happened to be" on the book of Amos my week. But do whatever you want to do, he added.
Pastor, after the events of last week, I'm not sure I can skip over the book of Amos. The Holy Spirit has made it pretty clear that a book about justice is probably His choice for me to preach. So apparently, I will be preaching on Amos for the first time this Summer. And after getting to Amos 5:24 in my reading, I could NOT sit out my podcast this week. Hope you won't either. Here's the link: http://bit.ly/2Q6DFiI