I'm thinking today about how much of life is lived in the middle of the story. And the way that our stories intertwine.
Two weeks ago I met a boy who I helped a girl place in a loving home thirteen years ago.
This is how he looked then: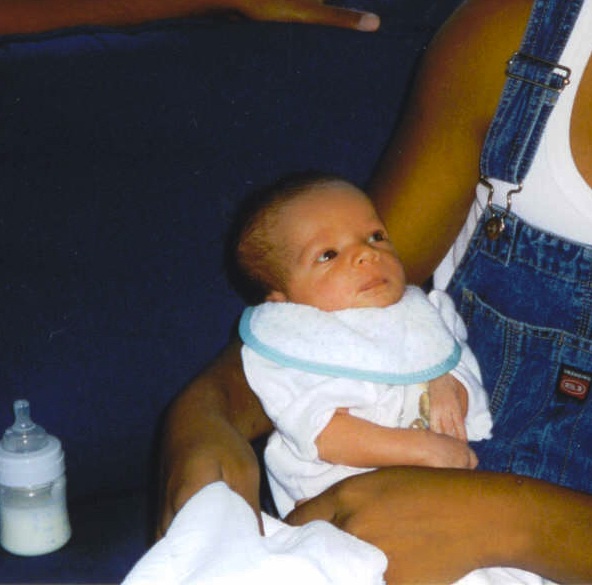 And this is what he looks like now:

His bio mom was just a teenager when she gave him away. Now she is a young woman with two more children of her own.
During that time, I got engaged, got unengaged and moved into a new job in a new town. Five years later I met the man who became my husband. And I acquired a little boy of my own.
Oddly, he was the same age as the little boy I helped give away. And when I watched them playing three weeks ago I realized how rich and full the story really is.


And we are still in the middle of it.
After I got home, I got a message from the girl, now woman, who brought the boy we visited into the world. I posted his picture on her Facebook page. And here is is what she wrote:
"I love you Timothy and I can't wait to see you.  I think of you every day. I knew I did right by you."
A mother's love shown in sacrifice. And a new chapter in a story that isn't through.
Timothy knows all about the biological mom who made that sacrifice. And we all can't wait until the day they meet again. It's a chapter that is still being written.
And as we watch our stories unfold and intertwine in ways we could never imagine, we become mindful of the immense talent of our Author. And because of that, He is worthy of our immense trust.
Even when we can't see what the chapter we are in has in store.