This has been a reflective week. I am aware that everyone is getting older while I still feel the same. My mother used to say "One day you will look in the mirror and not recognize yourself." Without the help of Instagram filters, that day is speeding toward me faster than I wish.
But one of the gifts of aging is that sometimes you connect with your past in a way that makes your heart sing. This happened twice to me this last week. While speaking at Vintage Faith Church in Santa Cruz, I saw a former student from my old youth group who is just starting at UCSC. She's 39– and after a long, difficult road, she is seven years sober and starting her new life.
As a youth pastor, I was in a season of unwanted singleness, so I was free to walk with her through her teen pregnancy. This picture shows the before and after of the 20 year relationship God forged.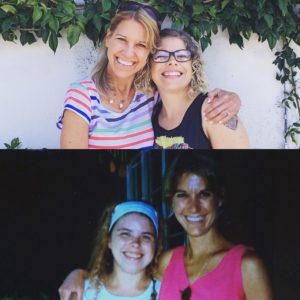 The daughter she had is now 21 and flourishing. And her mama makes both of us proud every day she moves ahead one day at a time.  She came last Sunday to hear me preach, and having lunch with her, my husband and my boy was a kiss from God.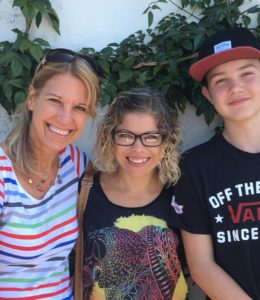 A day later I was staying in Walnut Creek. And two other kids from that same youth group happened to be in town. And seeing all the goodness God has brought them again revealed the fruit of passing time.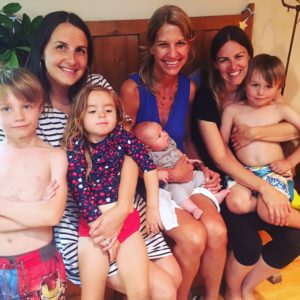 So it has been a week to pause and remember how fast time goes. And to strengthen the commitment to live each day in the fullness of what God brings. These pictures remind me that even when we carry an unfulfilled longing, there is a richness found by serving Him.
Jeremiah 29:4-7 reinforces this truth when God tells the Israelites to settle in and live their days during the exile. They were going to be there 70 years, and God had some things He wanted them to do. When God says "Build houses and plant vineyards", it is clear that even in the midst of exile, He wants them to live here and now.
And someday, they would be able to see how glad they were that they did.