Richard spent most of his 67 years of life homeless and addicted. When he got sober and wanted a new chapter of life, he started coming to Oceanhills Church. A few friends on our staff took him under their wings, and after 2 years of baby steps, gained trust, and small acts of kindness, Richard got into a housing program and moved in to his first apartment last week. After 67 years of life on the streets, you can imagine why he is giving the camera a thumbs up.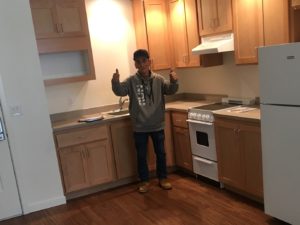 It would be easy to minimize this small joy, because homelessness remains a huge problem in our city with no clear solutions. But there is one less homeless person this week, and I believe that is where Jesus tells us to start.
In the session below of my new video series, you'll meet Erin, who started a ministry at our church because of her heart for the homeless.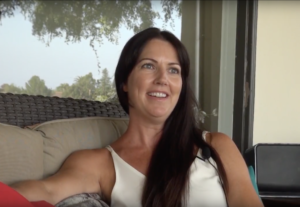 Ironically, she is also a successful realtor, so her job outside of church is to put people in homes. (I think there might be a connection). After I begin the session with a story about some Polish POWs, Erin tells her story and how it all started with volunteering once a month at a street meal.
You will be drawn into her unpretentious manner, and feel empowered by the simple way she helped our church start changing peoples lives. One need at a time.
These video excerpts are for preview only; the complete series can be found on
Right Now Media or the Books/Videos tab on this website