The first time I caught a glimpse of a small pile of stones on a trailhead, I vaguely noticed them. When I saw this marking a second time, I realized they had been strategically placed.
A small pile of stones was the ecofriendly way of saying, "Go this way, not that way." In blazing new trails as a hiker, I learned to appreciate their help.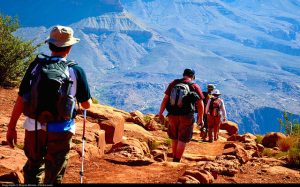 In the Old Testament, people had a practice of building stone altars to trace their journey of faith. When God met them in a certain place, they placed stones on their path, which reminded those who traveled after them that something happened in that place. Throughout Israel, piles of stones reminded the Israelite community that God was with them and working in their midst.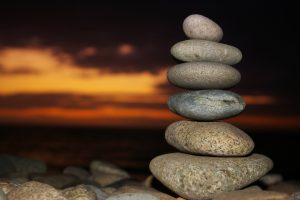 Stone altars were used to anchor the great stories of faith so people could remember what happened in that place. It was a way to remind the community of the generations of God's faithfulness, when people were struggling to find their way. Small piles of stones fortified their courage on present trails and enabled them to move forward in faith.
However our "stones" take shape, they can be that for us too. I am interviewing a good friend this Sunday at church, and inviting him to talk about how he met God; and he told me that his reflections this week have brought him to another level in his faith. The practice of looking back brought him the strengthening of faith that can come from the rear view. As one of the lenses in my new book (http://bit.ly/2mnUzKs), the rear view lens is the one where we see God's handiwork most clearly.
That's why our stones are important. They take us back in time and remind us what God has done. Whether our stones take shape in our journals or our songs, our books or our art, those "stones" can be tangible expressions of the stories we live that can bring us hope. Through them we are able to see the importance of the rear view lens in strengthening and clarifying the journey ahead.
What might those stones look like for you?
(the rear view lens is one of four lenses in my new book "When Changing Nothing Changes Everything". For more info, visit this link: http://bit.ly/2pmJVp5)