On Saturday at 7 am, we were abruptly evacuated.
The Thomas fire took a windy turn, and as it came careening down the hills of Santa Barbara, 12,000 people were told to pack up and get out. It's one of those scenes you rehearse (but never totally prepare for) in your mind with the questions, What should we take? What if it all burns? Where should we go?
The third question was preeminent as we packed the car, heading to a previously scheduled family party in Pasadena. And then I got a text from my cousin Lisanne.
"I just saw your Facebook post. Where are you going?  Come stay with us."
Lisanne and I grew up together because our dads were brothers. She was younger, but the gap grew smaller as we grew up.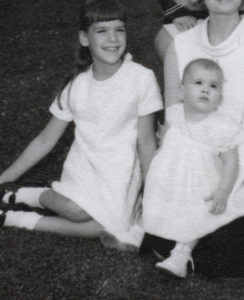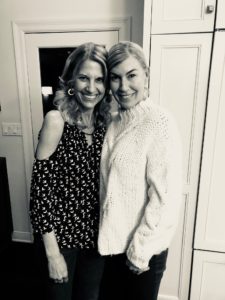 Our times together have grown rarer through the years, and frankly I never would have thought to impose on her this way. However, the fact that she offered- and we were going to a party two miles from where she and her husband lived- made her offer too wonderful and too convenient to pass up.
In the warmth of their love, my boys and I nestled in to their hospitality.
As we discussed where we'd move the next day so as not to burn them out, she greeted us in the hallway with two words. "Please stay."
Not "You can stay."
Not "It's okay if you stay"
"PLEASE stay."
To be wanted in a season of displacement might actually be a greater gift than a room and a bed.
For 2 successive nights, we had dinners and conversations that for years we haven't had the time to have.
Monday night, her sisters came over for a spontaneous cousin party,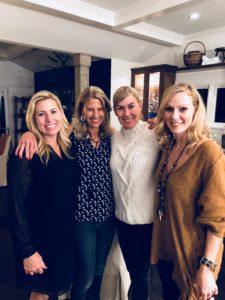 and the four of us laughed over memories, cried over the Christmas eve death of my uncle a couple years ago, and shared the heartbreaking and wonderful elements of the imperfect nest we call family.
Growing up, my cousins on both sides of my family were like sisters. Now all these years and an evacuation later, we got a chance to be sisters again. It was a Christmas present I never could have hoped for or expected.
And when you think about it, all the best gifts are that way.
Even when they come through smoke and ash.
And even when they are born in smelly stables.
That gift comes every year whether you are having a "normal" Christmas season or not.
May God bless you this Christmas.
If you or someone you know needs help seeing your gifts this season, perhaps this will help: http://amzn.to/2wccPvf